Sweat Pants black
---
In stock, ready to ship

Inventory on the way
Customers outside Japan may be subject to customs duties.
Serious hanging fleece fabric created by BONCOURA
Sticking to the blend of raw cotton and the twist of the thread, just like denim. The type of raw cotton The texture, feel, color, etc. vary depending on the production area. We will combine them to create the ideal fabric.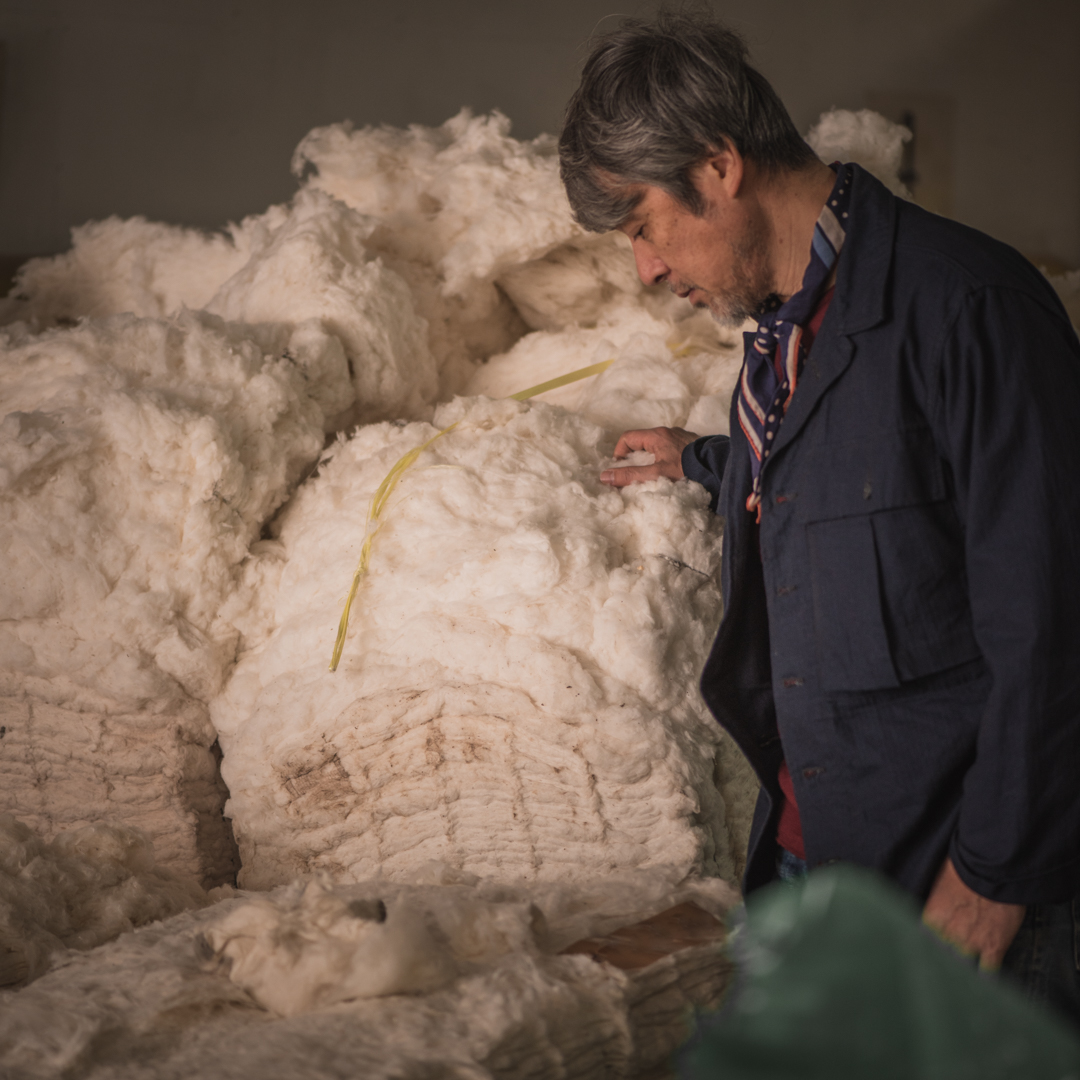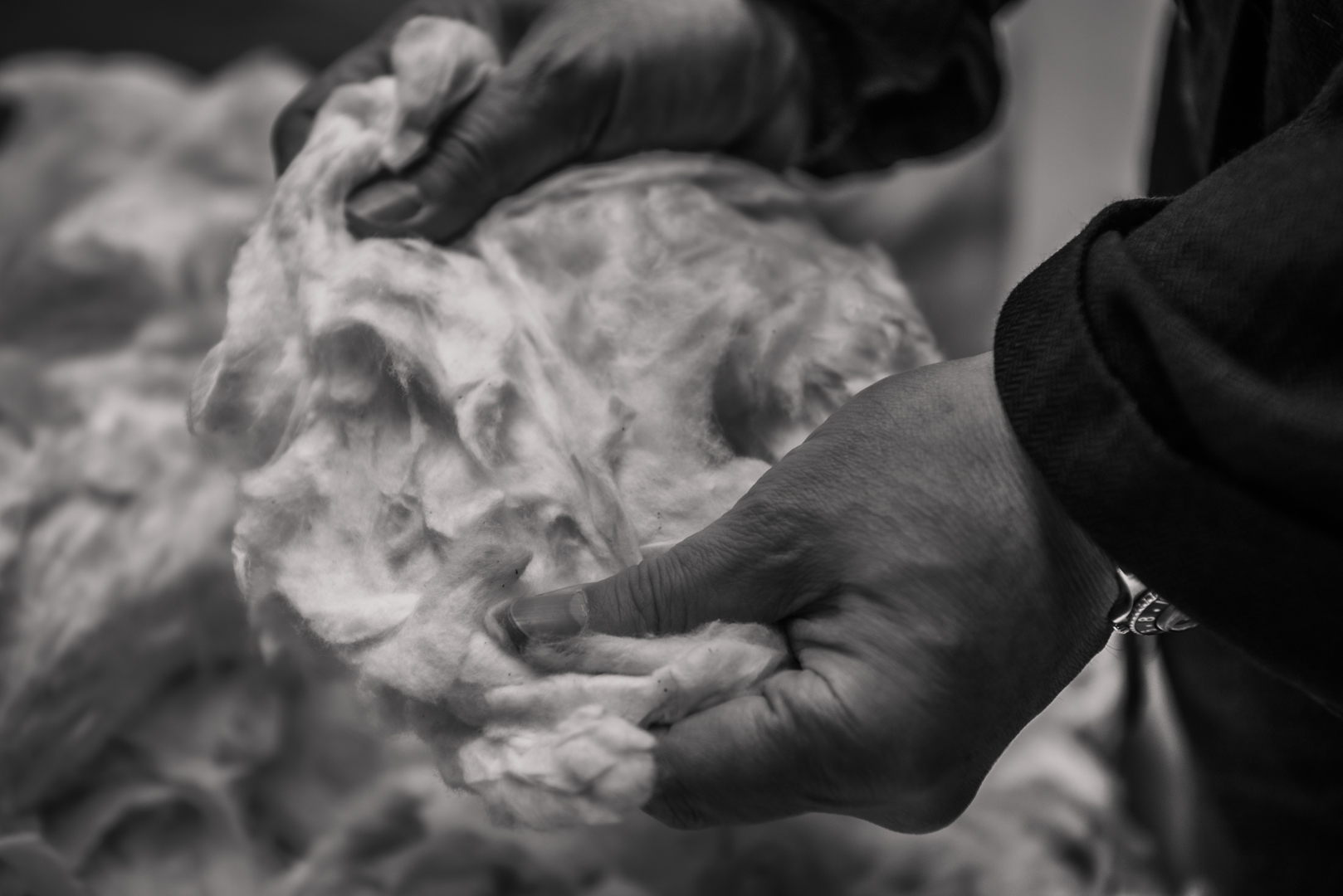 I was very particular about the color and heather feeling, so I started working on a sample to create something that was not found anywhere else. Although it is only 1%, 1% is the most important factor that determines the color and heathered feeling, so we cannot compromise. Repeatedly changing the blending ratio of the raw cotton, making yarns and knitting samples, we did trial and error until we got the color we were aiming for.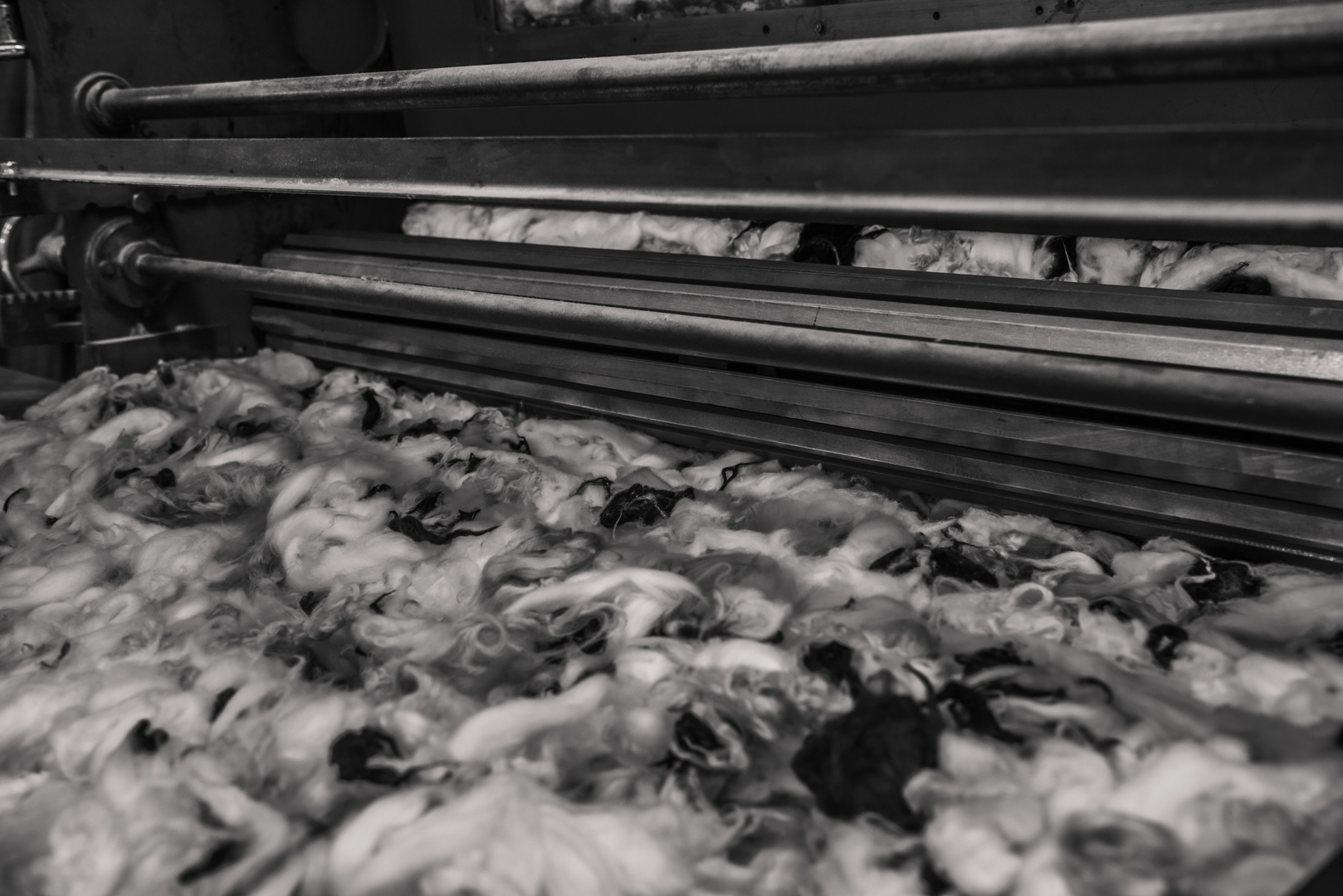 What is even more difficult is that even if you use only the yarn that is produced and knit it temporarily, You can see the color to a certain extent, but if you knit with loop knitting, the color of the fleece also affects the outer material, so there is also a point that you can't know unless you actually knit it with a loop knitting machine. The final judge was created by believing in his sensitivity and experience.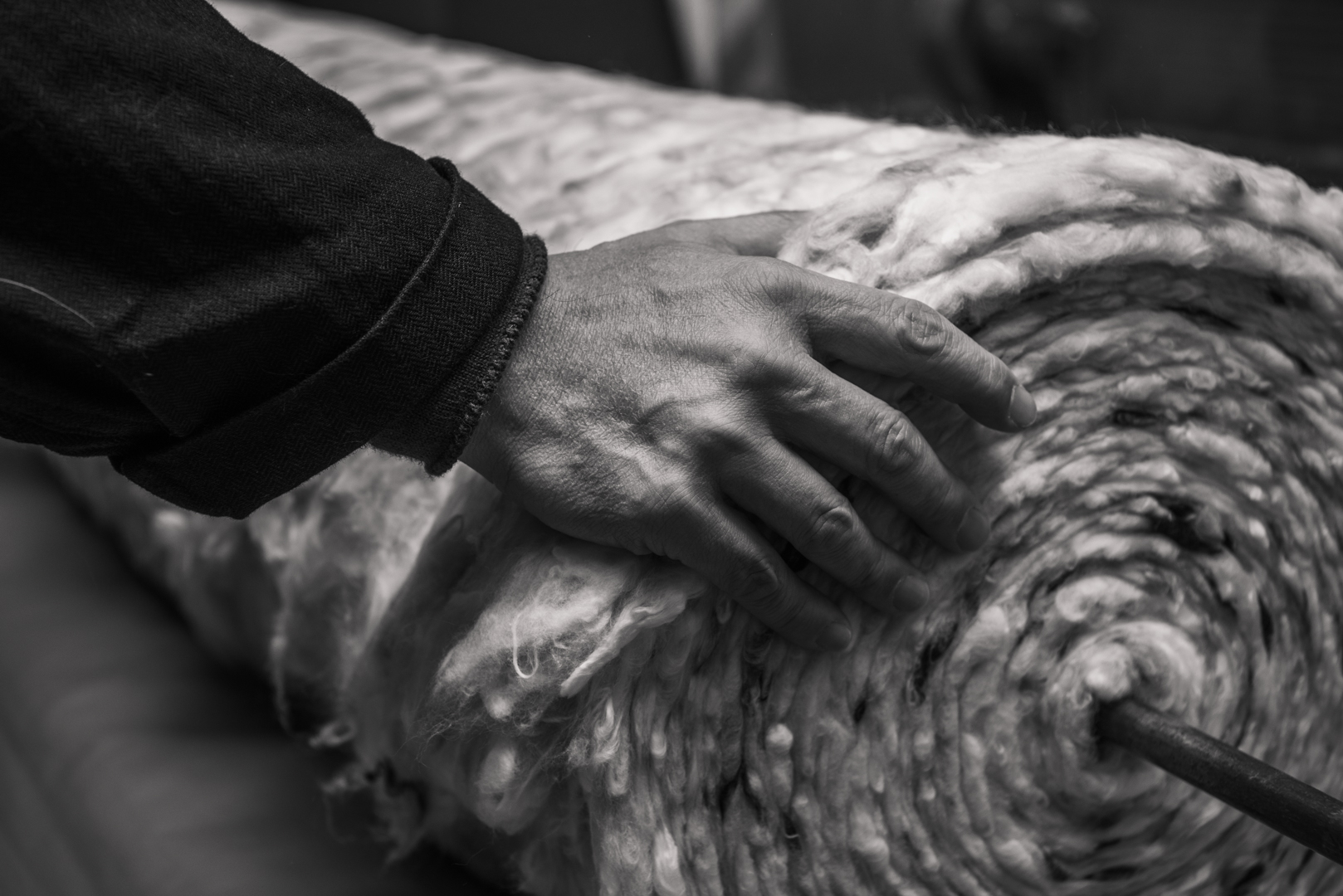 In order to give depth to the color of the fabric, multiple colors are mixed to express the color. People are often surprised, but we do not use any gray color to bring out the gray heathered color.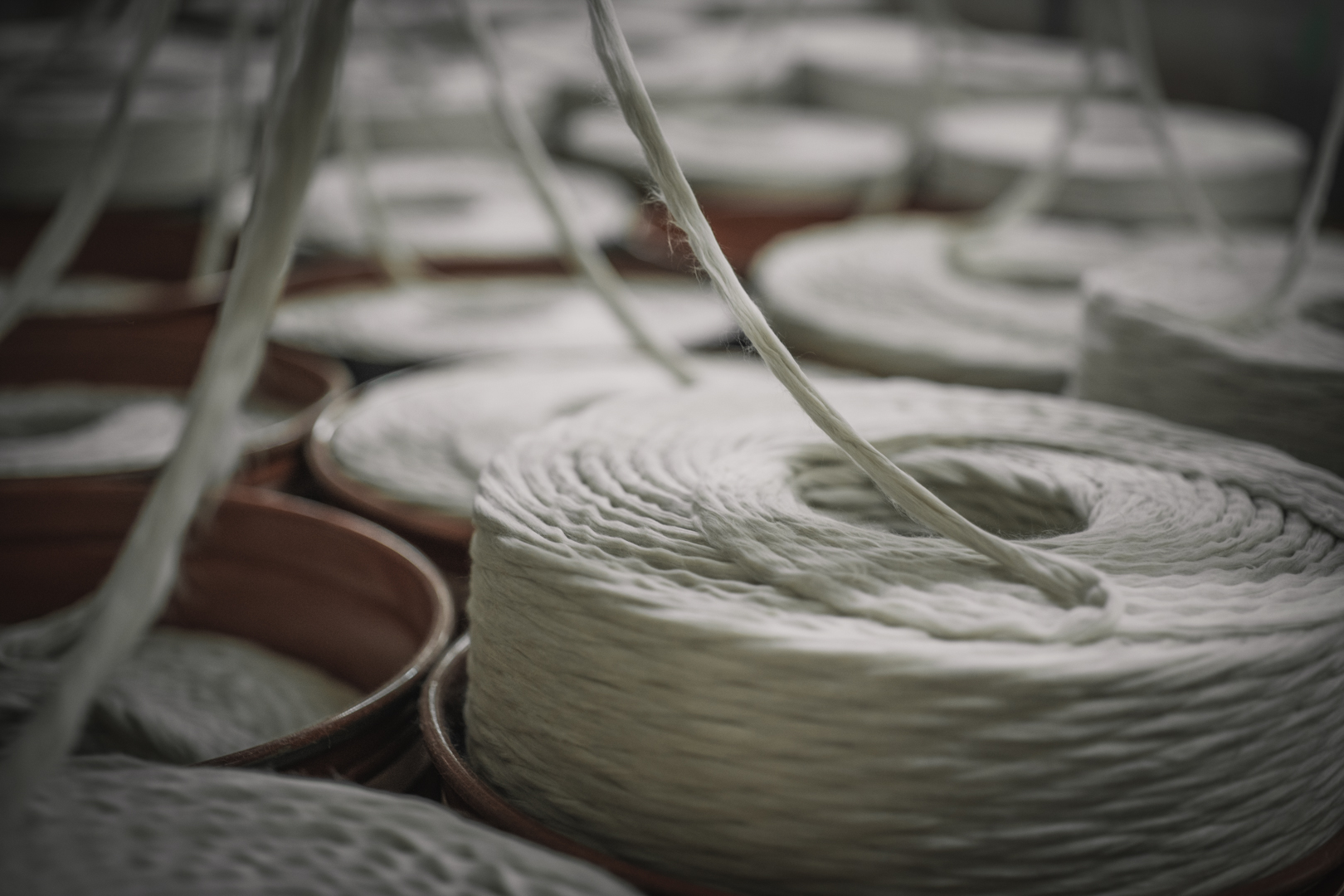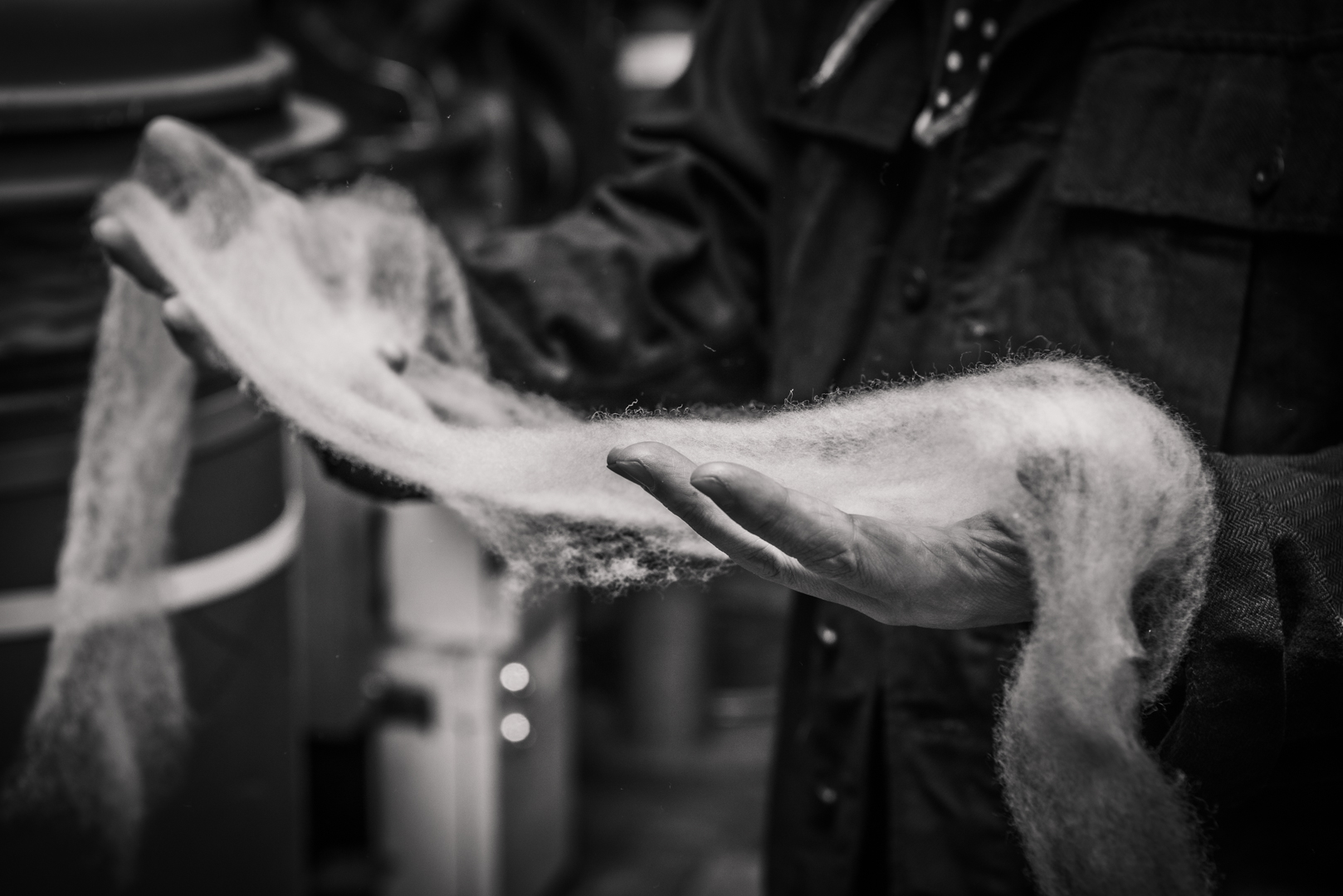 Using a valuable old-fashioned loop knitting machine, even though it usually only progresses about 10m a day In addition, we can only make 7m of fabric per day by putting special effort into it.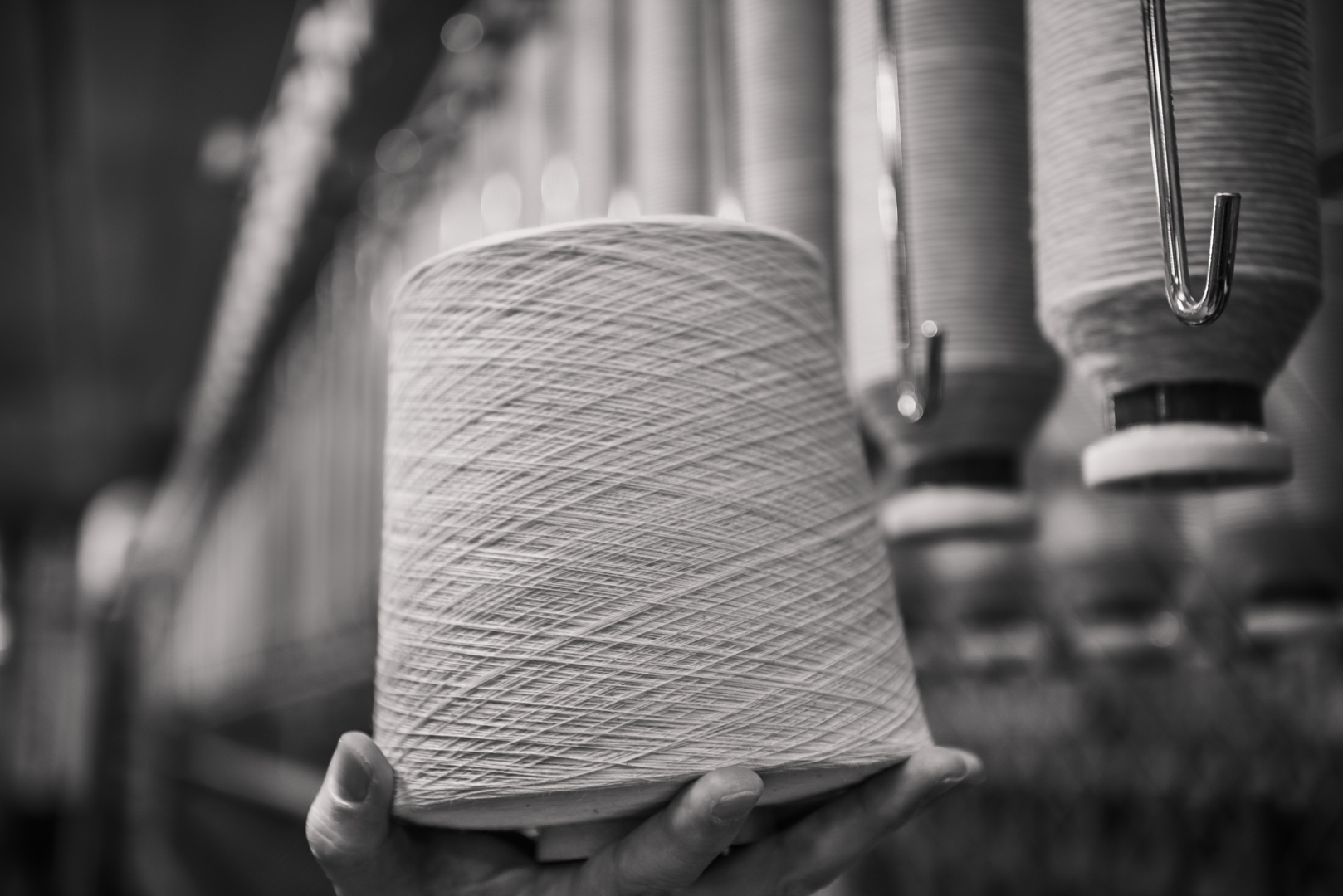 If you convert this into BONCOURA's standard hoodie, you won't be able to get 4 shirts in a day. Although it is inefficient, it has a unique texture that cannot be replaced by anything.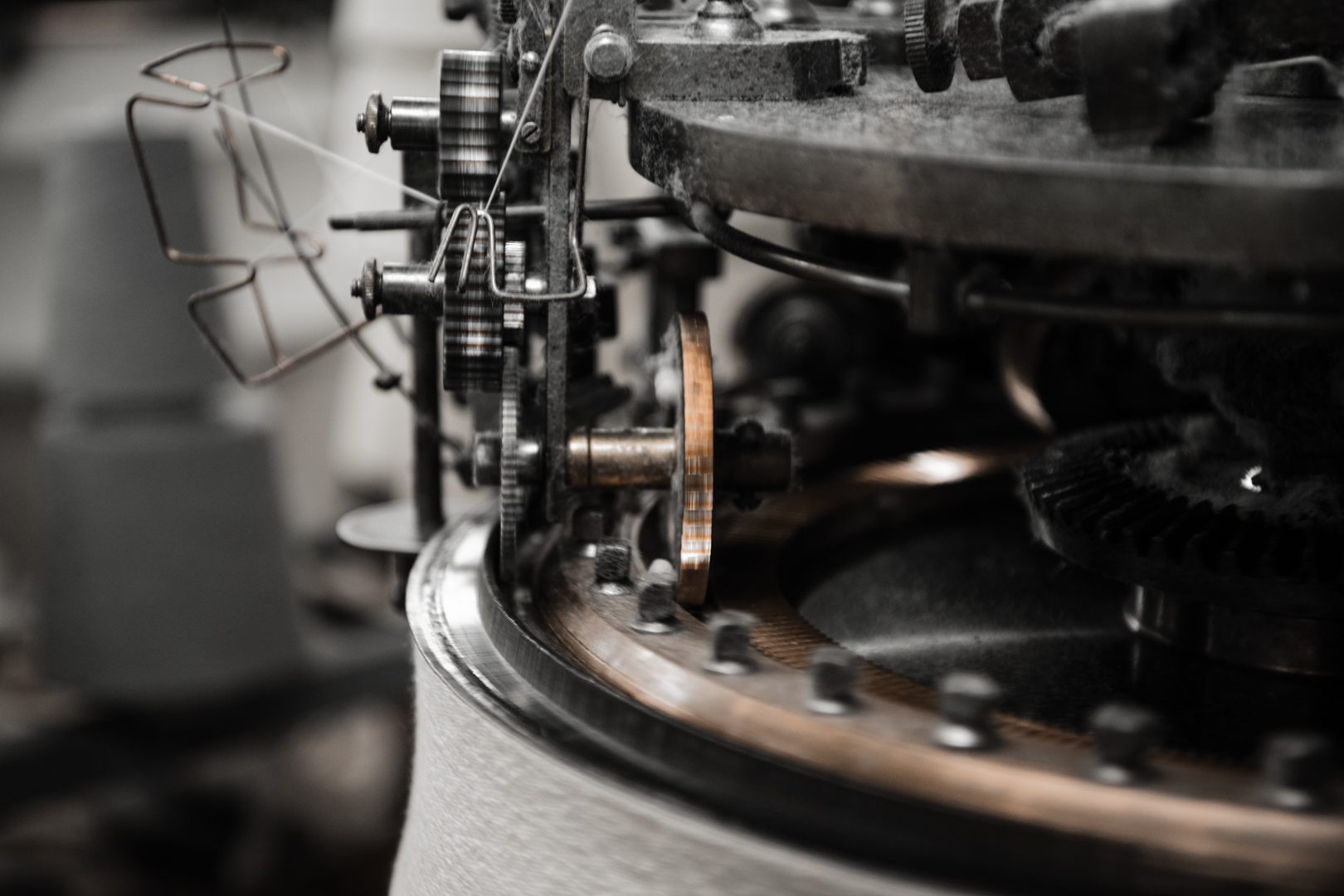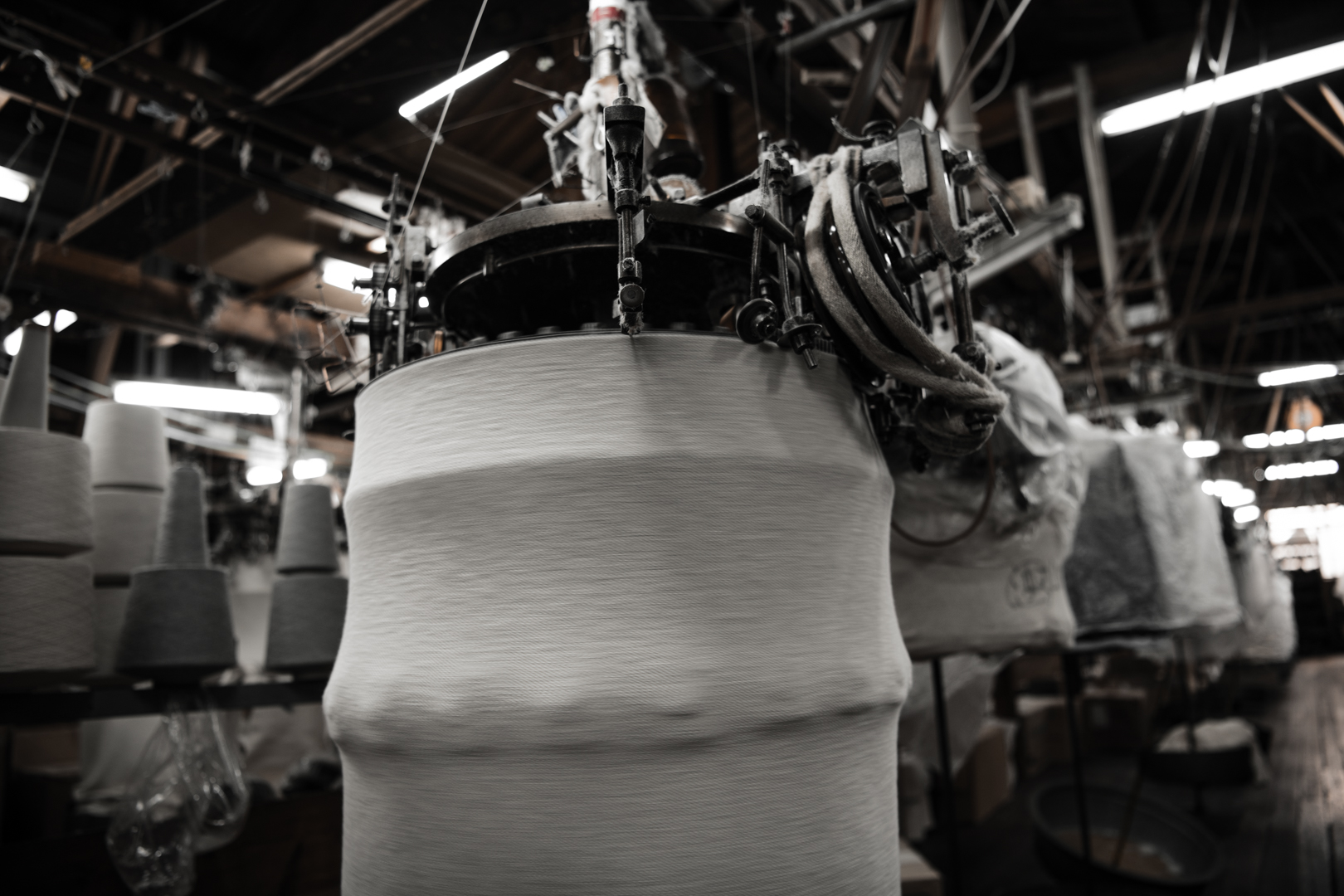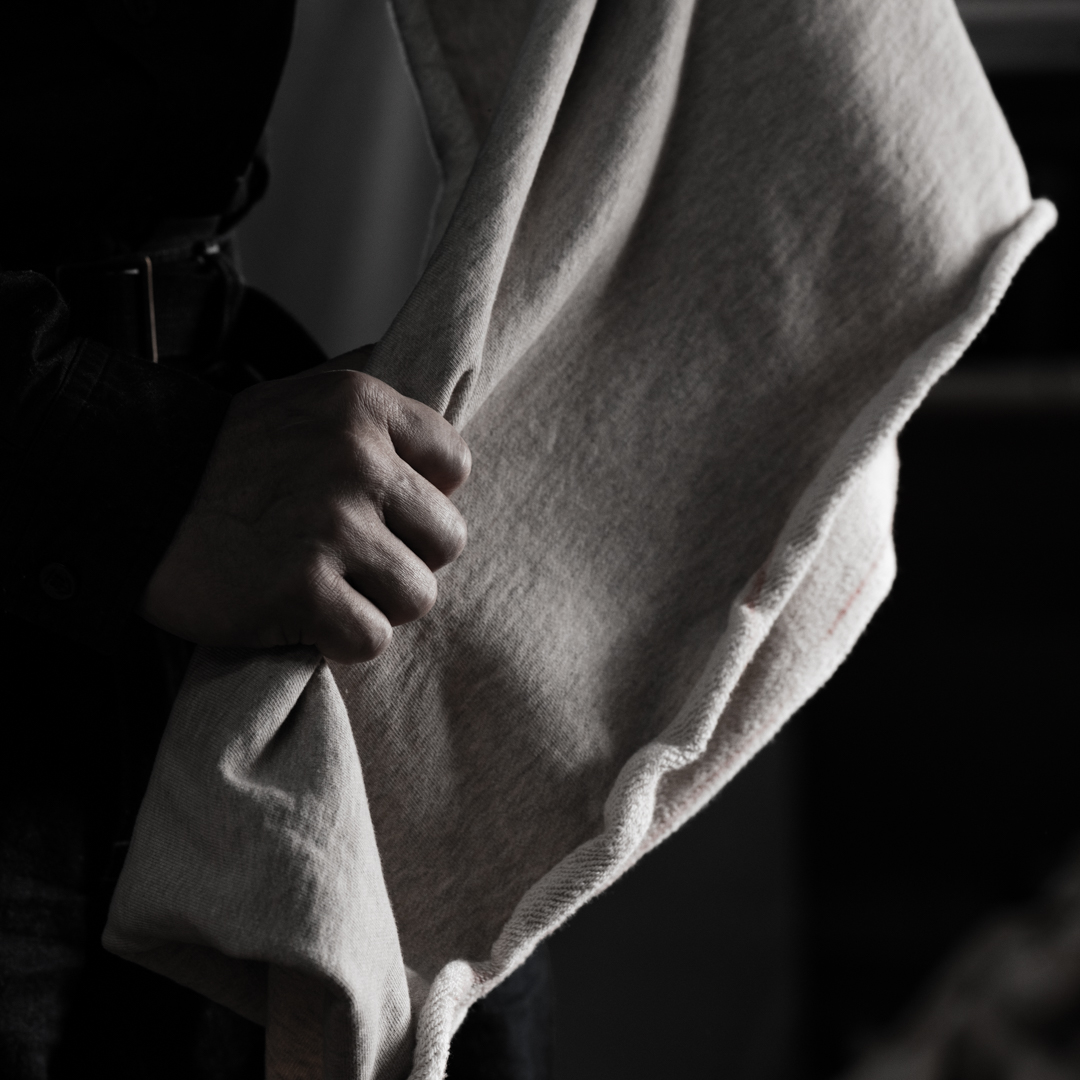 From round brushing to final finishing
Raw materials and knitting have a great effect on the texture, but in fact, the final finish is also a big part of the tightening, and the feel is quite different. Just like hanging knitting, there are few factories in Japan that can do circle brushing, and there are only a limited number of skilled craftsmen in Japan. Among them, we find a reliable factory and ask for their cooperation.
BONCOURA hanging fleece fabric made without compromise from raw materials to knitting finish It has a rich wool-like touch and a soft and elastic texture. These sweatpants have a unique melange feel with depth and are extremely soft to the touch. If we change a combination of colored cotton, looks of the style will be totally different. In order to express BONCOURA's unique blue color and texture, we use original yarns we created from the beginning of the combination of raw cottons and the color brend. also used a loopwheel machine which is rare today to produce the fabric using the original yarm. This is our pride sweater which presents both the unique melange and the high luxury texture. The size sheet is
unwashed
and may shrink slightly after washing.